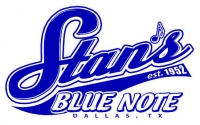 Stan's Blue Note
The oldest bar in Dallas is in D Magazine's Bar Hall of Fame. Come by for a casual drink or some food to share with friends.
Current specials include:
$3.75 Fat Tire pints
$3.75 Truly
$3.75 House Brand mixed cocktails
$5 cheddar fries
$5 fried pickles
$5 chili queso/chips
12in $9 cheese pizza
Sunday:
$4 Fireball
$12 Domestic Pitchers
Monday: $5
Deep Ellum IPA, Blood & Honey, Community Mosaic, Dallas Blonde + more Texas drafts
Titos, Deep Eddy Lemon + all flavors, Cazadores & TX Whiskey
Tuesday: $5 Crown & Down
$4 Fireball
All Premium drinks $5.00 (Crown/Titos/Ketel/Cazadores/Jameson/Bacardi/Jack Daniels + more
$2.50 Keystone draft/ $10 Keystone pitchers
Wednesday:
$4 Fireball
$10 Keystone Pitchers
$12 Domestic Pitchers
Thursday:
$3.50 Domestic Drafts
Karaoke
Henderson Tap House
Henderson Tap House is a full-service sports bar and restaurant located at 2323 N. Henderson Ave in Dallas, Texas. Whether you stop by for a drink, dinner, or to let loose and party, you are always welcome at Tap House!
Current Specials include:
Fat Tire Draft for $5
Truly for $5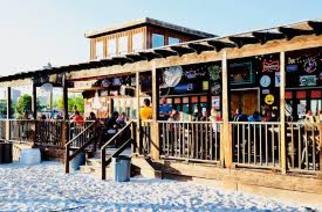 Sandbar Cantina and Grill
Sandbar is home to 9 sand volleyball courts and a tropical themed sports bar. You can enjoy amazing fresh made food, hand crafted cocktails, and local craft beers inside or outside on their rustic deck. You will find Dallas skyline views, beautiful Texas skies, tropical palm trees, wall decor, and so much more.
Specials are active Sunday- Thursday during our Sand Volleyball leagues.
Current specials include:
$5.50 Fat Tire 16oz cans or $27.50 buckets
$5.50 Truly 16oz cans or $27.50 buckets
Christie's
This former uptown staple has relocated to Lower Greenville!
Come check out the game and enjoy the rooftop patio
Current specials include:
$5 Fat Tire pints
$5 Truly